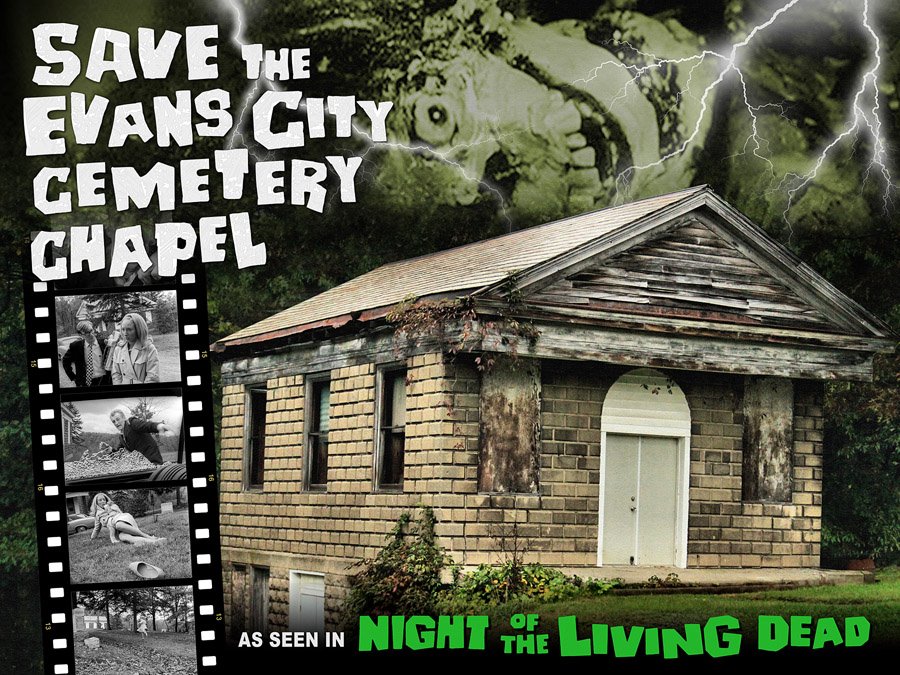 Every true RVG:TZM fan has seen the zombie classic Night of the Living Dead. Well, the chapel seen in the opening scenes of the movie is in jeopardy. This cinematic landmark is in need of restoration — to be risen from the grave, if you will.
RVG:TZM along with our zombie brothers in NJ's Goddamn Zombie will be playing the Fix the Chapel benefit show in Brooklyn, NY.
May 19, 2012
Goodbye Blue Monday
1087 Broadway
Brooklyn, NY
8pm; NO COVER
As if a night of zombie metal mayhem wasn't enough, NIGHT OF THE LIVING DEAD will be screened after the zombie metal has subsided!
For those that can't make it but wish to donate, click here.